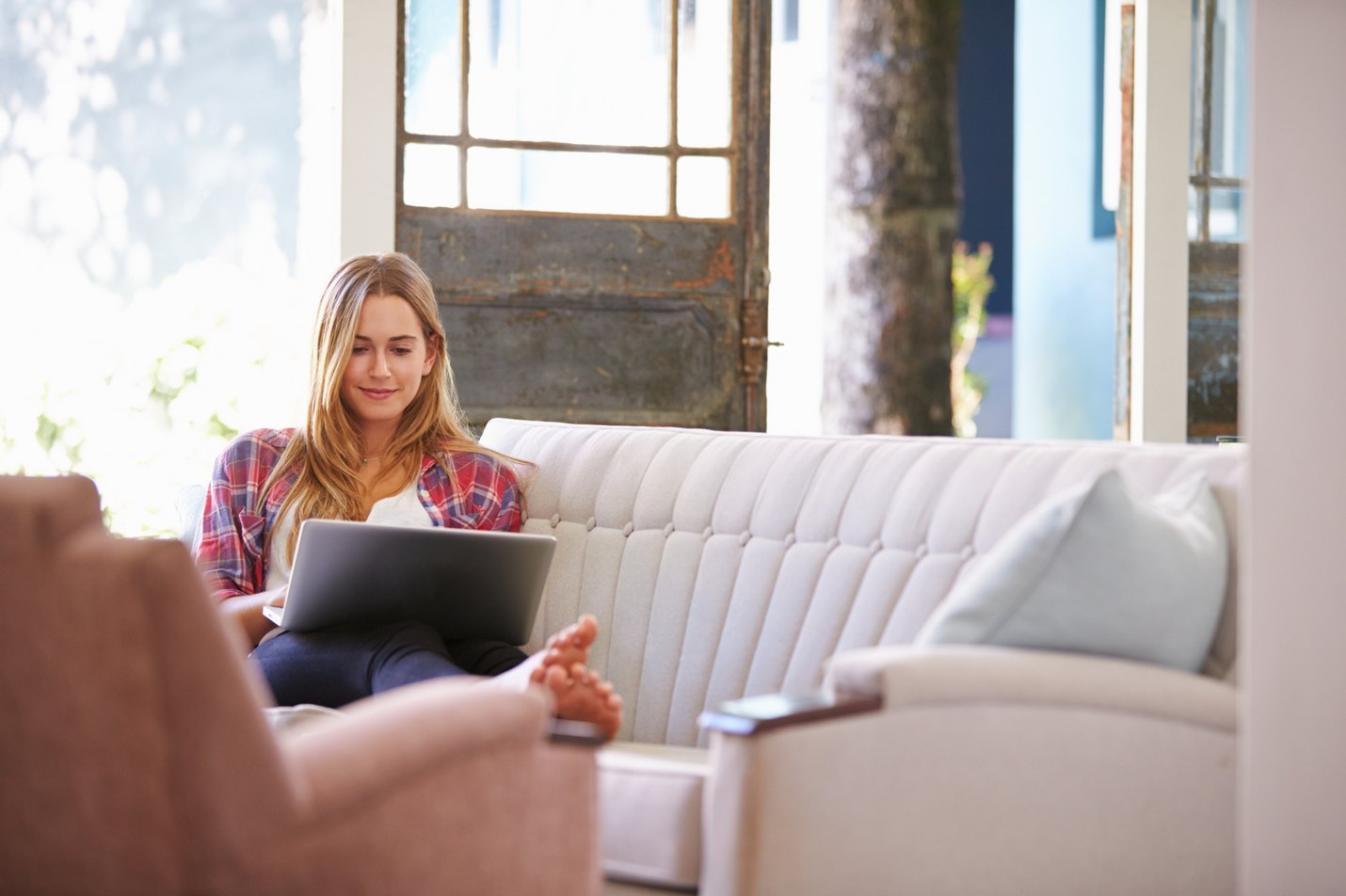 Whether you're streaming a blockbuster in 4K or transferring gigs of data at work, you have a need for speed. You may, however, feel like your Wi-Fi is lacking in the pep department—and you wouldn't be alone. In April, 2014, the Wall Street Journal reported that the vast majority of Internet users in 800 U.S. cities found that their connections were slower than their providers advertised. If you suspect the same, it takes only a few quick, free, and accessible tests to find out for sure.
Time for a Test
The quickest and easiest way to gauge your Wi-Fi speed is to use a browser-based test. Internet metrics company Ookla offers a free test at Speedtest.net. With about 8 billion tests under its belt, Ookla has more data than any other tester, and has even partnered with the Federal Communications Commission for connection speed-related studies.Speedtest and similar browser-based apps work by downloading and uploading a small packet of data and measuring the speed of data transfer. Using an app like this is as easy as visiting the site and clicking the start button.
Ready, Set, Test
Before you hit that "Begin Test" button, create an ideal environment for testing. Make sure your router is unobstructed, and that no one else in your home or office is online. Let your device focus on the test, so to speak—make sure there are no streaming videos, online radio or music downloads going in the background. Close all open web pages and pause or cancel any downloads or updates currently in-progress, and you're ready to let the speed test do its thing. Some testing apps will automatically determine your location and connection time, but you may have to provide this info for others.
Gauging Your Speed
Most speed tests take only a few seconds to provide results. Most prominently, you'll see a reading of your download and upload speeds, in megabytes per second. Download speed reflects how quickly your device receives data—to open a website, download a file or stream a movie, for example—while upload speed measures how quickly your device transmits data, such as sending a file via email. You'll also see a measurement of ping, which is basically your connection's reaction time, or how fast the connection responds when it receives a request. Ping speeds are measured in milliseconds—the lower the number the better.
Testing Tips
Run your test more than once to get a thorough overview of your speed, which can vary depending on how many people in the vicinity are using Wi-Fi. Run tests at different times of day to account for fluctuations. It also won't hurt to try an alternative free test, such as Yale Speed Test or ZDNet's Broadband Speed Test.
If your results are not what you hoped, move your router to an open area in the middle of your home or office, keeping it away from competing electronics, cordless devices, metal, and concrete. If you have a dual-band router, use your router's included software to change from a 2.4GHz frequency to a 5GHz frequency. Before re-testing, reset or restart the router.
As a final measure, connect your device to a friend's Wi-Fi network to see if your results differ—if your speeds are still slow, your device may be at fault. If all signs point to sluggish speeds on the part of your Internet service provider, it's time to give that ISP a call or take your business elsewhere.