Why should I check the Mac OS® version of my computer?
Identifying the operating system version of your Mac® computer is necessary to understand the behavior of your device.  You can also use this information to ensure that you meet the system requirement of a new software/product that you're planning to install.
In addition, knowing the Mac OS® version allows you to identify whether your device needs upgrade to take advantage of the new features from the latest released software.  Follow the steps below for instructions on how to do this:
Checking the Mac OS® version
Step 1:
Click the Apple® menu 

on the top-left corner of your screen then select About This Mac.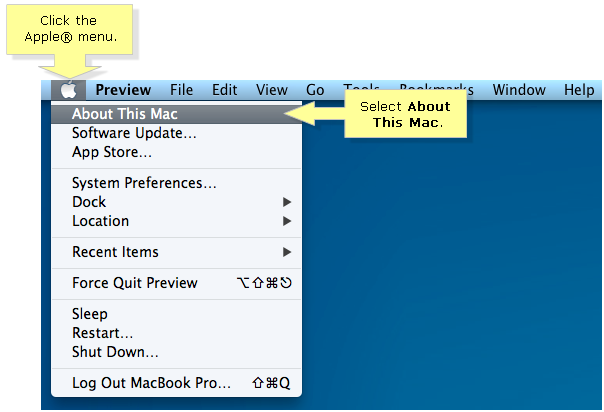 Step 2:
On the About This Mac screen, you will see the current version of the system.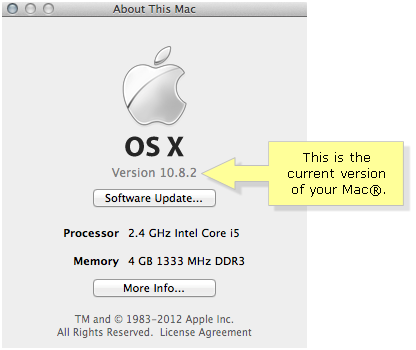 Other things to remember
After verifying the version on your Mac®, you are now ready to identify if the computer meets the system requirement of the latest Linksys Smart Wi-Fi Routers.  Click the links provided to get to know the latest and fastest routers available in the market today:
Getting to know the Linksys Smart Wi-Fi Router, EA6300
Getting to know the Linksys Smart Wi-Fi Router, EA6400
Getting to know the Linksys Smart Wi-Fi Router, EA6500
Getting to know the Linksys Smart Wi-Fi Router, EA6700