The Linksys wireless USB adapter allows you to connect your computer to a wireless network.  This adapter also lets you connect to any public wireless hotspots.
 
To set up a Linksys wireless USB adapter, you need to perform two (2) steps:
 
i.  
Connect the adapter
ii.  
Download and install the drivers manually
Connect the adapter
 
Plug in your wireless USB adapter to an available USB port on your computer.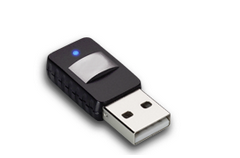 QUICK TIP:  The LED on your wireless adapter should light up after plugging it to your computer.  If not, make sure that your computer is powered ON.
 
Download and install the drivers manually
 
You must download the updated driver of the adapter first before proceeding to the steps below.  To do this, visit the product page of your adapter at the
Linksys Support Site
to download updated drivers.  For detailed instructions on how to download the latest driver for your Linksys wireless adapter, click

here

.
 
NOTE:  For information regarding updated drivers for a particular operating system, you may refer to the Release Notes found in the Downloads tab of your Linksys device's product page.  However, if your computer is running on Windows 10, Linksys is still working on a list of products that support the latest OS and will notify you as soon as the list becomes available.  For a list of Linksys product currently compatible with Windows 10, click 

here

.
 
Once you've downloaded and saved the file, you may proceed to install the drivers.  Follow the instructions below.
 
QUICK TIP:  It is recommended that you save the downloaded file on your Desktop for easy access.
Step 1:
In the Control Panel Home window, go to Device Manager.

NOTE:  For Windows 8 and higher, the Linksys wireless adapter will be automatically detected and will show up in the Device Manager.  To know how to get to the Device Manager on a Windows 8 and higher computer, click
here
.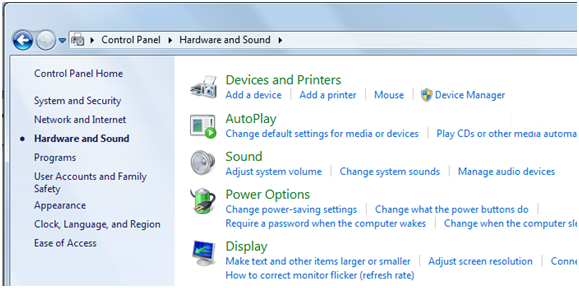 Step 2:
In Device Manager, expand Network adapters and click on your wireless USB adapter.
 
NOTE:  In this example, the AE6000 is used.
 

 
Step 3:
In the wireless adapter's Properties window, click Driver and select the

 button.
 
Step 4:
In the Update Driver Software window, select Browse my computer for driver software.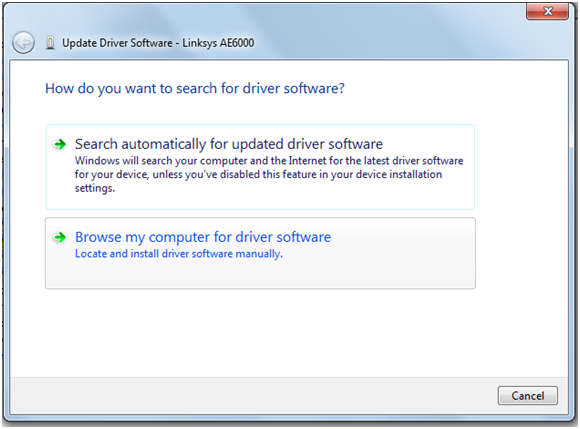 Step 5:
Click the Browse… button to locate the driver that you have downloaded and saved in your computer.  Once the file has been selected, click Next.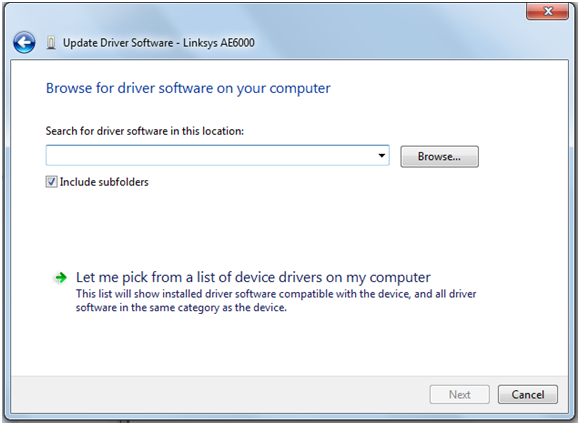 Wait for the driver installation to be completed.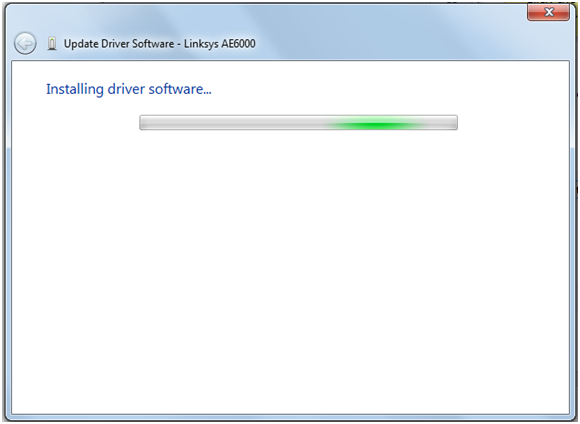 A prompt will then notify you that your wireless USB installation is successful.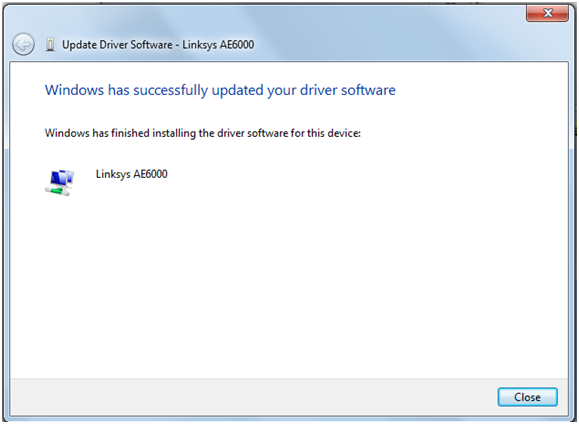 Connecting your Windows 8 and higher computer wirelessly
 
Now that your wireless USB adapter is installed, check to see whether your Windows computer is now able to see available wireless networks in range.  To learn how, click
here
.