The Linksys Smart Wi-Fi routers allow you to set up a Router password hint.  This is very useful should you forget your local admin password during local log in (not your Linksys Smart Wi-Fi password).  The password hint is visible when you locally log in to the router, so make sure you don't use your actual password.  
NOTE:
  The Linksys cloud account password is NOT your administrative password.  For instructions on how to retrieve it, click
here
.
 
This article will give you instructions on how to change the Router password hint.
Log in to the router's web-based setup page.  To do this you can either enter "192.168.1.1" or "http://myrouter.local" in the Address bar then press [ENTER]. 
Enter your router's local admin password and then click
Sign In
.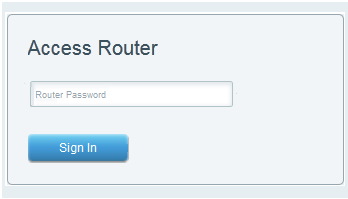 Step 3:
Under Router Settings, click Connectivity.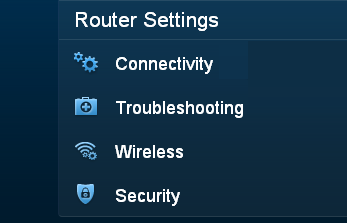 Step 4:
On the Basic tab beside Router Password,
click Edit
.
QUICK TIP:  You can also click the

 icon to view your password.  
Enter your new Router password hint in the field provided.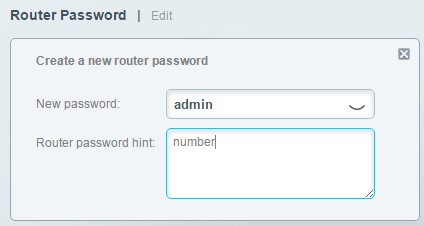 Step 6:
Click

 to save settings.
When the confirmation prompt appears, click Yes then OK

.

So if you were to ever forget your router's local password, the next time you go to

http://192.1681.1

, you can click on the Show Hint link to display the hint you created.