The AP Isolation is a feature of wireless routers that enables you to create a separate virtual network for each wireless client that is connected to a network name or SSID.  When this feature is enabled, all wireless devices in the network will not be able to communicate with each other, preventing unwanted hacking.
Enabling the AP Isolation is advisable if you have many guests who frequently connect to your wireless network.  To know how to enable this feature, follow the steps below. 
Step 1:
Launch a web browser and access your router or gateway's web-based setup page.
NOTE:  To learn how to access your router's web-based setup page, click here.  If you are using a Mac computer, click here.
Step 2:
Click Wireless and go to the Advanced Wireless Settings.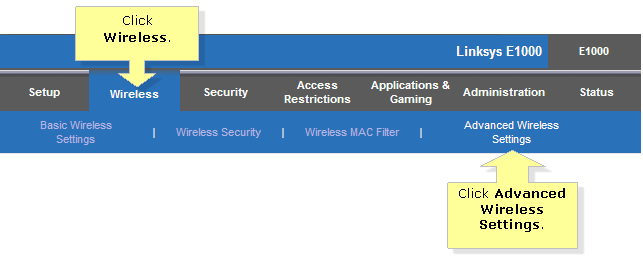 Step 3:
Select Enabled.


NOTE:  The AP Isolation is set to Disabled by default.
Once you are done with the settings, click Save to store your changes.