The Forget This Network function of your iPad® can resolve some of the network issues you may encounter in accessing the Internet.  This feature removes all the settings your iPad® has set for the network you were previously connected to.
QUICK TIP:  Before opting to forget the network, make sure you take note of the following:
      •    Wireless Network Name (SSID)
      •    Wireless Security key or Password
      •    Encryption Type (WEP, WPA, WPA2)
Follow the steps below to learn how to Forget the wireless settings of your network:
Step 1:
On the iPad®'s Home screen, tap Settings.

Step 2:
Select Wi-Fi.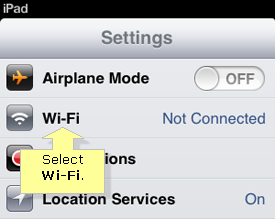 Step 3:
Tap the 

 icon beside your wireless network's name.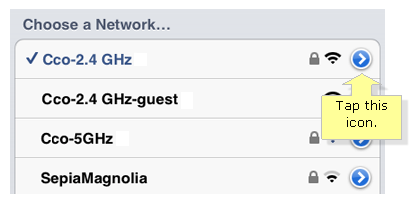 NOTE:  In this example, Cco-2.4 GHz is used.
Step 4:
Tap the Forget this Network button.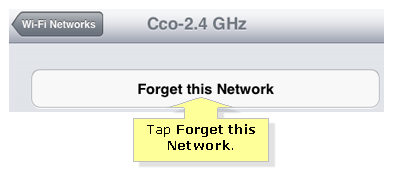 Step 5:
Tap Forget.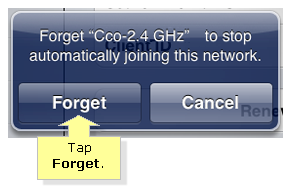 NOTE:  Forgetting the network will cause the device to be disconnected from the network.
If you need instructions on how to reconnect your iPad® to a network, click here.

Related Articles:

Troubleshooting iPad® wireless connectivity issues
Resetting the network settings of your iPad®