Before connecting your Android™ smartphone to your wireless network, ensure that you take note of the wireless settings of your router.  These include your router's wireless network name (SSID) and wireless security or password.  To learn how to check you wireless settings, click
here
.
Step 1:
On your Home screen, tap Settings.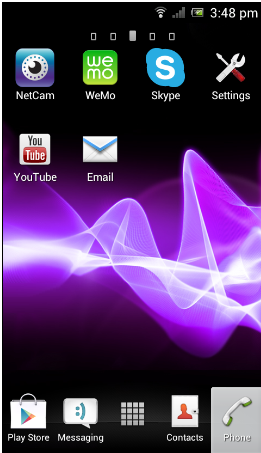 Step 2:
Tap the toggle switch to turn ON Wi-Fi.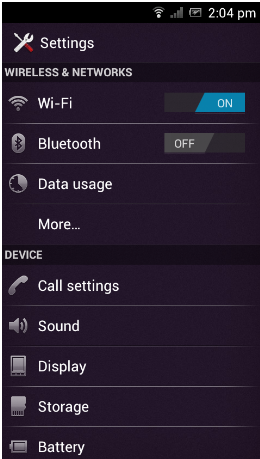 Step 3:
Tap your wireless network name (SSID) on the list of Wi-Fi networks and enter your wireless Password.
 
NOTE:  If your wireless network is NOT password protected, tap your router's wireless network name and your Android™ smartphone will automatically connect to the network.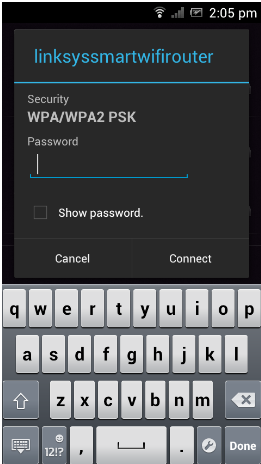 QUICK TIP:  Passwords are case-sensitive.  Tap the Show password check box to make sure you're typing the password correctly.
Your Android™ smartphone is now connected to your wireless network.  You can now access the Internet.  If you encounter problems connecting the Android™ smartphone to the network, click
here
.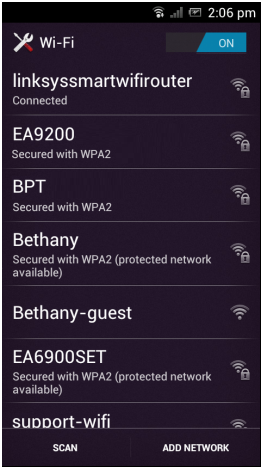 Related Articles:
Connecting your Android™ tablet to the wireless network
Connecting your Android™ smartphone to the Guest network