When you are having difficulty in connecting to the wireless network, you may not be getting a valid IP Address from your router.  One such instance is when you are getting a self-assigned IP Address which starts with 169 (e.g. 169.254.x.x).
To resolve this issue, you can renew and release the IP Address assigned to your iPad® by your router by using the Renew Lease function.  Follow the instructions below to learn how:
Step 1:
Tap Settings.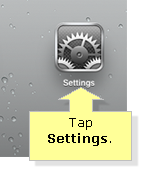 Step 2:
Tap Wi-Fi.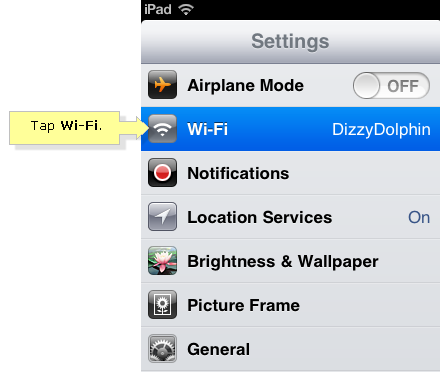 Step 3:
Select the wireless network name (SSID) of the network you are currently connected to.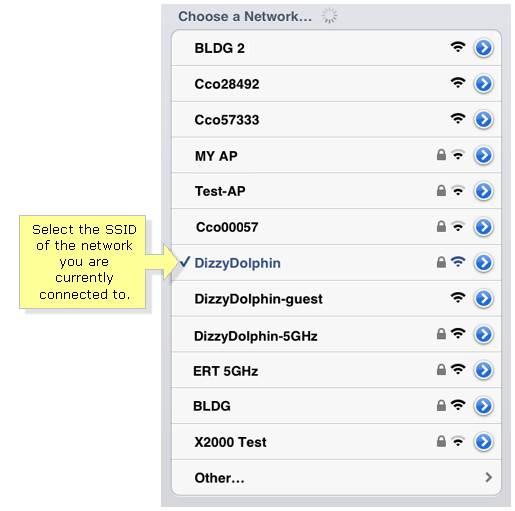 NOTE:  The checkmark beside the SSID of the wireless network indicates that you are connected to that network.

Step 4:
Tap the blue arrow

beside the Airport icon.

Step 5:
Tap Renew Lease to renew and release the IP Address.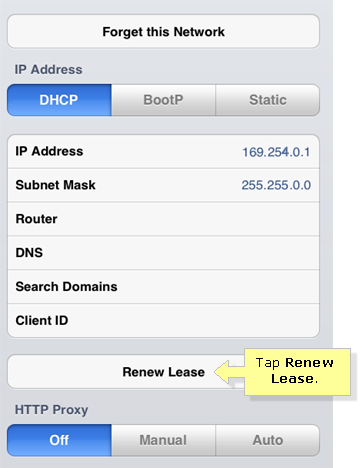 Step 6:
You will receive a prompt verifying if you would like to renew lease.  Click Renew to continue.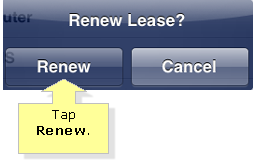 You should now get a valid IP Address which is within the range of IP Addresses assigned by your router.
NOTE:  In this example, the valid IP Address is 192.168.1.128.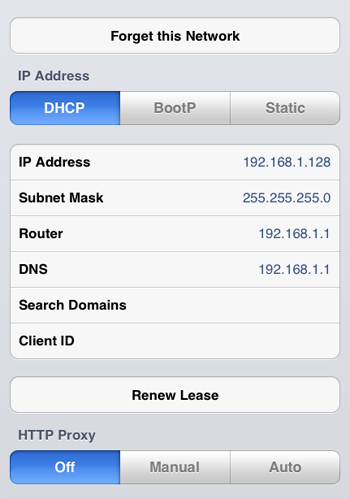 Launch a web browser and connect to a website to ensure that you are already able to connect to the Internet.
NOTE:  If you are still unable to get a valid IP Address, tap Forget this Network and try to reconnect to renew your connection to the wireless network.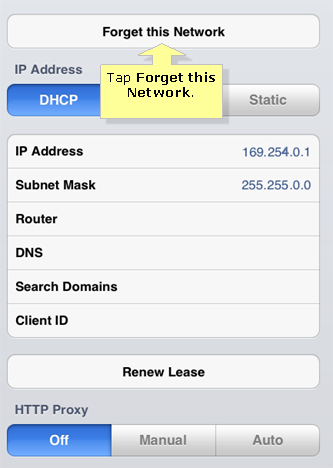 Related Articles:
Connecting your iPad® to the wireless network
Resetting the network settings of your iPad®