The Linksys Smart Wi-Fi Router AC1900 (EA6900) is one of the latest routers in the Linksys Smart Wi-Fi Router series.  It boasts of a new design incorporating three (3) external antennas providing better wireless network coverage and range.  You need to attach the antennas to the router before setting it up.
Follow the instructions below on how to attach the external antennas to the Linksys Smart Wi-Fi Router, EA6900.
Step 1:
Connect the antennas to the adjustable antenna ports on the back of the router.
NOTE:  Antenna replacement is available (single antenna).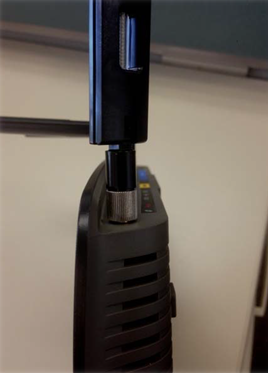 Step 2:
Adjust the antennas to produce optimal wireless signal.  The middle antenna needs to be pointed straight up and the side antennas should be angled outwards at +/- 30 degrees.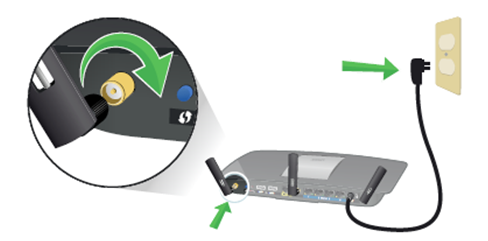 Step 3:
Plug the adapter to the power port of the router and the other end to an electrical outlet.
You may now proceed with setting up the Linksys Smart Wi-Fi Router, EA6900.  Click the link below for instructions: