This article will guide you on how to access the router or gateway's web-based setup page using Linksys Connect.  To learn how to do this, follow the steps below:
Step 1:
Launch Linksys Connect.  For instructions on how to launch the Linksys Connect software on your Windows® or Mac® computer, click here.
 
Step 2:
On the main menu, click Router settings.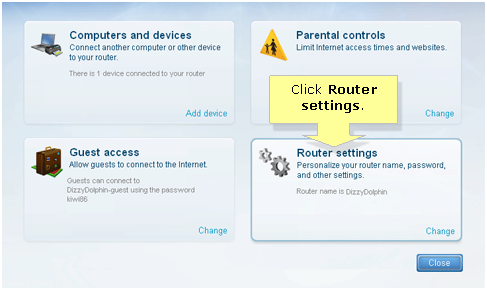 Step 3:
Under Other options, click Advanced settings.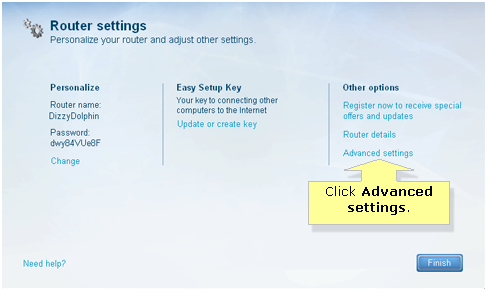 Step 4:
Take note of the Username and Password displayed.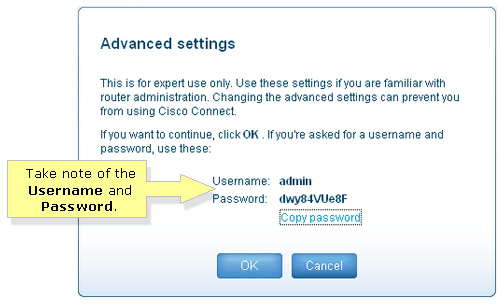 Step 5:
Click OK.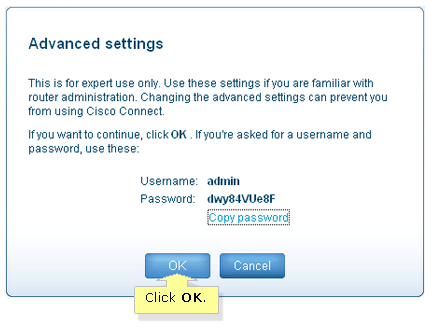 You will then be directed to the router or gateway's web-based setup page.
QUICK TIP:  You can click on Copy password to easily copy your password when prompted for a User name and Password.
Enter the Username and press [CTRL+V] to paste the password you copied earlier into the Password field.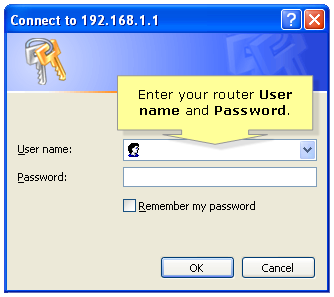 QUICK TIP:  If the steps above don't work, try clearing your browser's cache or temporarily disabling your firewall.  After doing these, you can start again from Step 1.
 
If the troubleshooting steps mentioned above did not work, you can also try to manually access your router's web-based setup page.  Before doing this, you must check your router's IP address first, click here for instructions.  After getting the IP address, type in your IP address on any browser and press [Enter].  To learn more about this, click here. 

 
Related Article: