The Linksys Wi-Fi Routers, E4200, E3200, and E2500 v3 with the latest version of Linksys Connect software, also known as Cisco Connect, allows you to utilize the USB port of your router to be able to connect a USB printer. 
 
NOTE:  This feature is also available in the Linksys Smart Wi-Fi Routers (E4200 v2, EA3500, EA4500 and EA6500) using the Linksys Smart Wi-Fi Account.  To learn how to do this using a Windows-based computer, click
here
.  For Mac® computers, click
here
.   

Basic requirements before you begin the installation:
Your router's firmware must be updated to the latest version.  To know how to manually upgrade the firmware of your router, click

here

. 

Linksys Connect software version 1.4 or higher should be installed on all computers within the network where you want to print from.  To learn how to manually install Linksys Connect on a computer, click

here

. 
NOTE:  Linksys Connect version 1.5 is only compatible with Linksys Wi-Fi Router, E2500 v3.
Your printer's driver should be installed on all computers within the network which you want to print from.  You may refer to your printer's documentation or the manufacturer's online support for instructions. 
NOTE:  If you are having problems with the compatibility of Mac OS X® Lion 10.7 with Linksys Connect, click
here
.  For Mac OS X® Mountain Lion 10.8 compatibility with Linksys Smart Wi-Fi, click
here
.
 
To learn how to connect your USB printer using Linksys Connect, follow the instructions below:
Step 1:
Launch Linksys Connect.  For instructions on how to launch Linksys Connect on different operating systems, click

here

.

Step 2:
Click Computers and devices.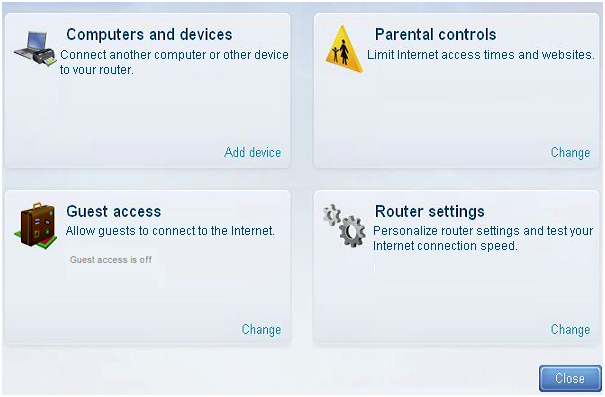 Step 3:
In the Computers and other devices window, click on Printer.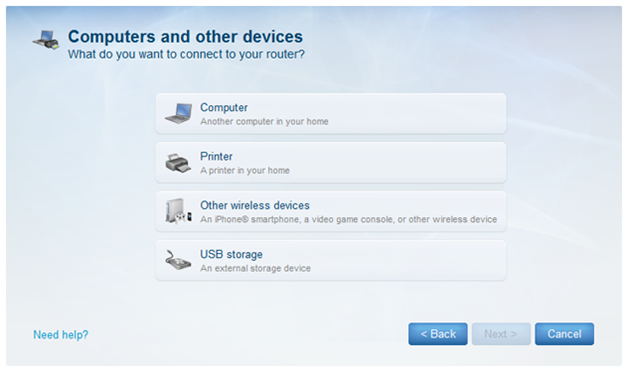 Step 4:
Select USB Printer to proceed with the installation.
 
NOTE:  If you do not see the USB Printer option, uninstall the current Linksys Connect software version on your computer and reinstall Linksys Connect 1.4 or Linksys Connect 1.5.  To learn how to uninstall the software, click

here

.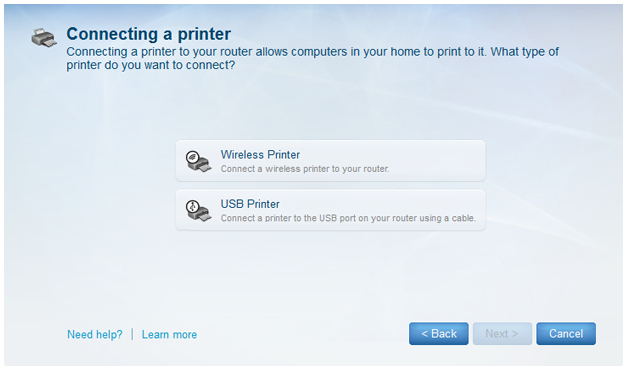 Step 5:
When the Connecting your USB printer window appears, follow the provided steps to continue.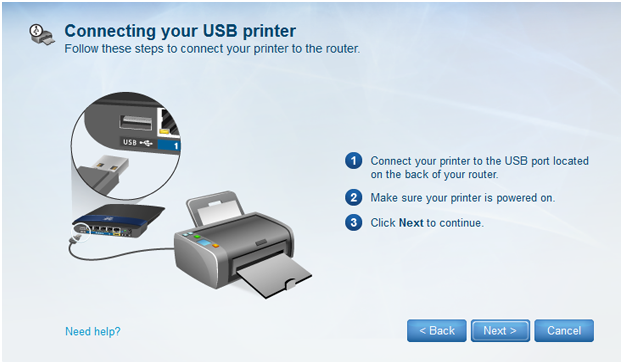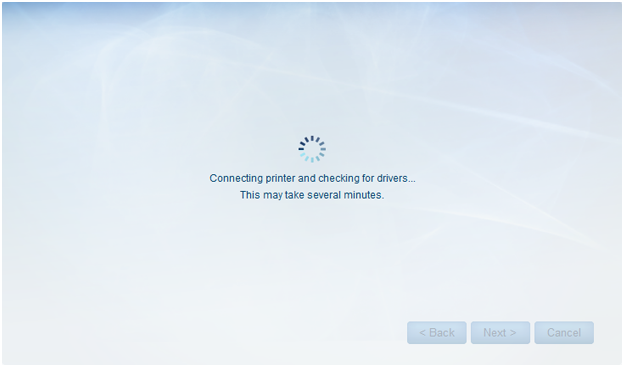 Step 6:
Linksys Connect will then attempt to connect your printer and search for installed drivers on your computer.  Select your printer and click Next to continue.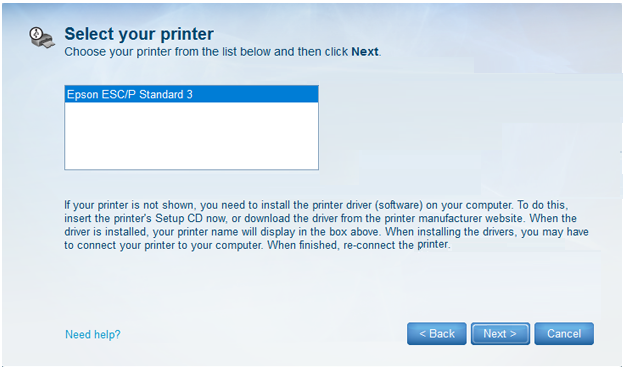 NOTE:  If Linksys Connect could not detect your printer, the driver may not be installed properly.  You will have to load the drivers for the printer on your computer by following the printer manufacturer instructions to proceed with the installation.
 
Step 7:
When the Windows Security window appears, click Install to proceed.
 
Step 8:
When the Printer connected window appears, click Finish to complete the installation.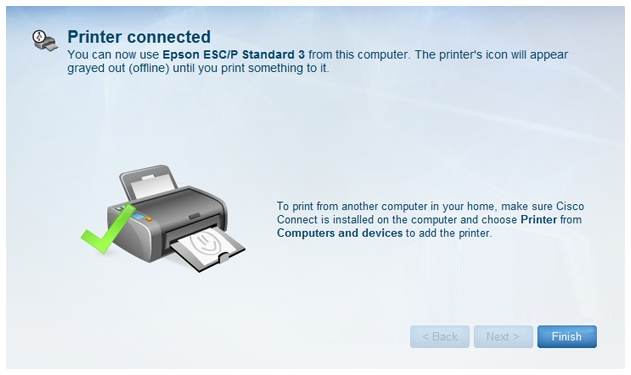 QUICK TIP:  If you are experiencing problems when connecting a USB printer to your router, you may do the following: 
Perform a powercycle on the router, printer, and computer. 

Make sure that the Windows Firewall or any third party firewall software is temporarily disabled during the installation.  This is to avoid any interference when you are trying to configure or setup the printer to your network.
Reset the router.  To do this, press and hold the Reset button for 10 seconds using a pen or a paper clip then unplug the router from the power outlet for 30 seconds and plug it back in and wait for the Power LED to be solid. 
If these solutions did not fix the problem, you may contact your printer's or your computer's manufacturer for assistance in resolving this issue. 
 
QUICK TIP:  If you're using an All-In-One Printer/Scanner/Copier, you will not be able to activate any one of the other functionalities via the Linksys Connect software except the printer feature.
 
Expanding your network
 
Aside from connecting a USB printer, your router also has the capability to connect multiple devices in the network such as smartphones, game consoles and printers.  If you have a large house with devices that require top wireless speeds and a wide range, you can also extend the range of your wireless network by using other networking devices from Linksys like the Powerline adapters.  To know more about Powerline adapters, click
here
.
 
 
Related Articles:
Sharing a folder using a Windows-based computer
Connecting a wireless printer to your Linksys Smart Wi-Fi Router or Linksys Wi-Fi Router using Linksys Connect