Om er voor te zorgen dat gebruikers in staat zijn om de toewijzing van bandbreedte te maximaliseren voor hun favoriete toepassingen en diensten is één van de vele functies van uw Linksys cloud account.  Met het hulpprogramma Media Prioritering kunt u prioriteit geven aan de apparaten of streaming applicaties met meer bandbreedte voor het beste gebruik van uw thuisnetwerk.

In dit artikel wordt beschreven hoe u toepassingen of onlinegames instelt op een hogere prioriteit voor bandbreedte met behulp van Linksys cloud account.
OPMERKING:  Controleer of de knop Prioritization (Prioritering) is ingeschakeld voordat u verdergaat.
 

Stap 1:
Ga naar uw Linksys cloud account.  Klik

hier

voor instructies.
Stap 2:
Klik op Media Prioritization (Prioriteit voor media).
 

Stap 3:
Selecteer een toepassing in de vervolgkeuzelijst.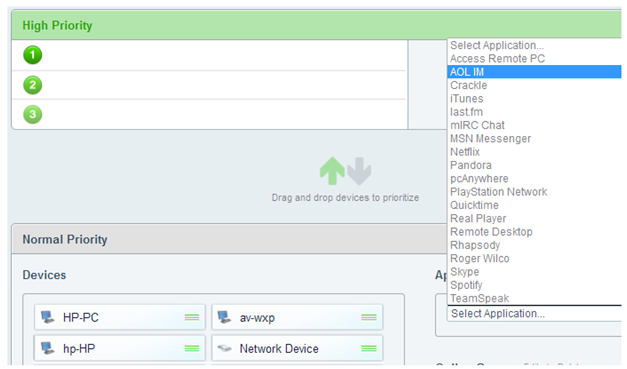 Stap 4:
Klik op toolelement direct naast de vervolgkeuzelijst Applications (Toepassingen).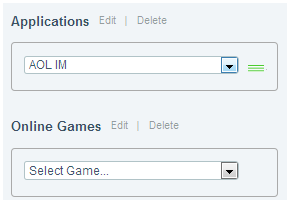 Stap 5:
Sleep de toepassing van de lijst Normal Priority (Normale prioriteit) naar het gedeelte High Priority (Hoge prioriteit).

Met de rangorde 1, 2 of 3 kunt u aangeven welke prioriteit u wilt gebruiken.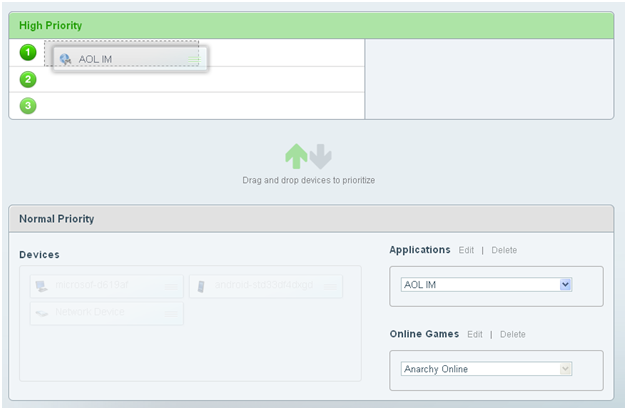 Stap 6:
Klik op OK.
U heeft nu met succes een prioriteit aan toepassingen toegewezen met Linksys cloud account.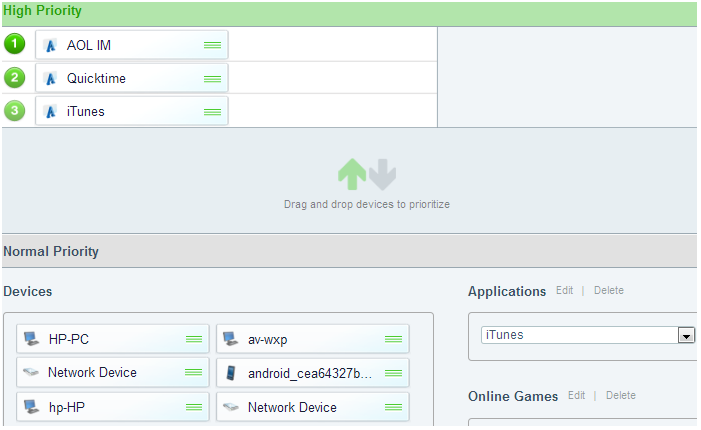 Naast toepassingen heeft u mogelijk ook onlinegames waaraan u een hogere prioriteit voor bandbreedte wilt toewijzen.  Voer hiervoor dezelfde stappen uit als hierboven maar pas deze toe op de optie Online Games (Onlinegames) in het gedeelte Normal Priority (Normale prioriteit). 

BELANGRIJK:  Voor gebruikers die video's en muziek streamen, wordt aanbevolen de service of applicatie in de sectie High Priority te plaatsen voor optimale streaming-ervaring.

Uw netwerk uitbreiden
Behalve het configureren van de geavanceerde functies van uw Linksys Smart Wi-Fi routers, kunt u nog andere acties uitvoeren.  Door extra apparaten te verbinden, kunt u het draadloze signaal uitbreiden naar moeilijk te bereiken gebieden in uw huis en kunt u zelfs aanvullende apparaten (bedraad en draadloos) verbinden voor games of entertainment.  Klik op de links voor meer informatie over deze nieuwe producten.
De Linksys RE1000 leren kennen
De Linksys WES610N leren kennen
De Linksys WET610N leren 
kennen
Gerelateerde artikelen:
De mediaserver configureren via uw Linksys cloud account​