De MTU-instelling (Maximum Transmission Unit) geeft de maximale pakketgrootte aan die via internet kan worden verstuurd. Wanneer gegevens van één punt naar een ander worden verzonden, bijvoorbeeld van een webserver naar een computer, worden de gegevens verdeeld in pakketten. Als de pakketten te groot zijn voor de verbinding, treedt er pakketverlies op of wordt de internetverbinding verbroken.
SNELLE TIP: Als u wilt weten wat de juiste MTU-grootte voor uw netwerk is, moet u een specifieke  Packet InterNet Groper (PING) Test uitvoeren op de bestemming waarmee u verbinding wilt maken.
Volg deze stappen om de MTU-instellingen voor uw router te configureren.
Stap 1:
Ga naar uw Linksys cloud account. Klik

hier

voor instructies.
Stap 2:
Klik op Connectivity (Connectiviteit).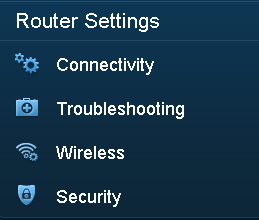 Stap 3:
Klik op het tabblad Internet Settings (Internetinstellingen).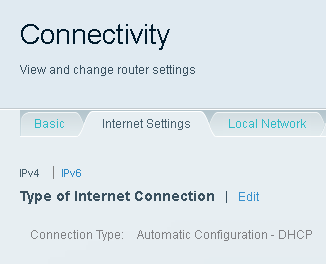 Stap 4:
In de sectie MTU, klik op de vervolgkeuzepijl en stel het in op Manual (Handmatig) voer vervolgens de aanbevolen MTU Size (Grootte) voor uw router in.

OPMERKING: In dit voorbeeld gebruiken we 1480.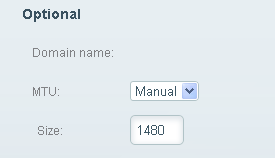 Stap 5:
Klik op

 (Toepassen).
Stap 6:
Wanneer wordt gevraagd of u uw wijzigingen wilt opslaan, klikt u op Yes (Ja).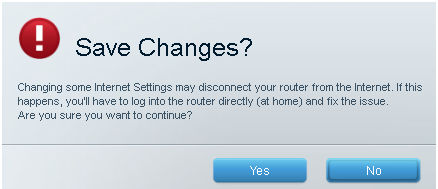 Uw apparaat ontvangt automatisch informatie over de juiste MTU-grootte wanneer het verbinding maakt met het netwerk.
Uw netwerk uitbreiden
Behalve het configureren van de geavanceerde functies van uw Linksys routers, kunt u nog andere acties uitvoeren. Door extra apparaten te verbinden, kunt u het draadloze signaal uitbreiden naar moeilijk te bereiken gebieden in uw huis en kunt u zelfs aanvullende apparaten (bedraad en draadloos) verbinden voor games of entertainment. Klik op de link voor meer informatie over dit product.