De functie Media Prioritization (Prioriteit voor media) biedt u de mogelijkheid om bandbreedte toe te wijzen aan apparaten en streamingtoepassingen met een hoge prioriteit.  Dit artikel begeleidt u bij dit proces. 
BELANGRIJK:  
Voordat u deze functie op uw router configureert, moet u weten welke poortnummers de toepassing of onlinegame gebruikt die u een hogere prioriteit wilt geven.  Dit kan een nummer tussen 
0
 en 
65535
 zijn.  Raadpleeg de documentatie bij de specifieke toepassing of onlinegame voor meer informatie.
 Klik 

hier

 voor informatie over de poort nummers van uw game console.
OPMERKING:  Voor een video-instructie over het gebruik van de functie Media Prioritization, klik 

hier

.
Stap 1:
Open uw Linksys Smart Wi-Fi Account.  Klik 

hier

 voor instructies.
Stap 2:
Klik op Media Prioritization (Prioriteit voor media).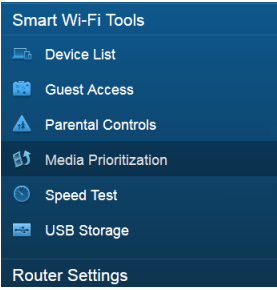 Stap3:
Selecteer Add a New Application (Een nieuwe toepassing toevoegen) in de vervolgkeuzelijst Applications (Toepassingen).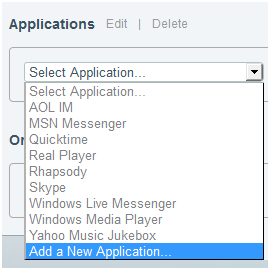 Stap 4:
Typ de Application Name (Naam van de toepassing) in het dialoogvenster dat verschijnt.  Op de toegewezen velden in, typt u de Port Range en kies de juiste Protocol uit de beschikbare drop-down lijst.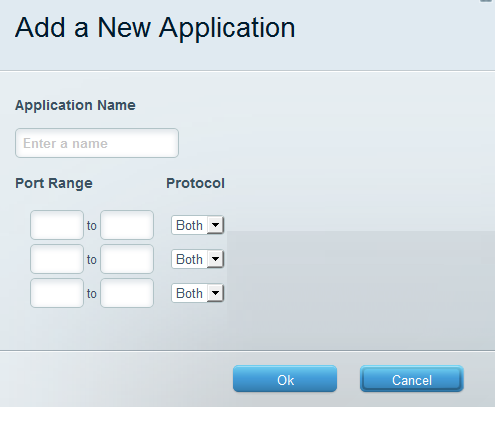 Stap 5:
Eenmaal klaar, klik dan op OK.
OPMERKING:  Met dezelfde stappen als hierboven kunt u ook een nieuwe toepassing/onlinegame toevoegen om deze een hogere prioriteit voor bandbreedte te geven. 

Prioriteit stellen voor uw toepassing  

U kunt de zojuist toegevoegde toepassing nu gebruiken met Media Prioritization (Prioriteit voor media) door het groene hulpprogramma eenvoudig naar de lijst HIGHER PRIORITY (Hogere prioriteit) te slepen.  Als u meer wilt weten over deze functie, klikt u 

hier

.