Met een Linksys cloud account kunt u de instellingen van uw draadloze router op afstand beheren.  In het geval dat u oude inactieve accounts heeft of simpelweg uw account wilt deactiveren, volgt u de onderstaande stappen:

BELANGRIJK:  Dit artikel biedt informatie over het deactiveren van een Linksys cloud account.  Klik

hier

voor instructies voor het verwijderen van een of meer apparaten uit de netwerkkaart.

Stap 1:
Open een web browser, ga naar "linksyssmartwifi.com" in de adresbalk en druk op [ENTER]. 

Stap 2:
Meld u aan door uw Email Address (e-mailadres) en Password (Wachtwoord) in te voeren op de verstrekte velden.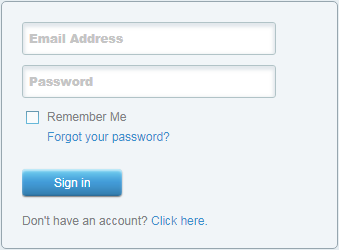 Stap 3:
Op de rechterbovenhoek van de Linksys Smart Wi-Fi startpagina, klik op My Account (Mijn Account).

OPMERKING:  Screenshot kan variëren afhankelijk van het model van uw router. In dit voorbeeld wordt de Linksys EA7300 gebruikt.
Stap 4:
Op de My Account (Mijn Account) pagina, klik op 
 (Sluit account) om uw Linksys Smart Wi-Fi account te sluiten en verwijder de associatie met uw routers.
U heeft uw Linksys cloud account nu met succes gedeactiveerd.
Gerelateerde artikelen:
Linksys Smart Wi-Fi Account - Veelgestelde vragen
Hoe problemen oplossen wanneer meerdere vergelijkbare apparaten zich op hetzelfde netwerk bevinden, maar er slechts één op de netwerkkaart wordt weergegeven