Kabelinternet is een vorm van breedbandinternettoegang die via de lokale kabelverbinding voor de tv loopt. Bij kabelinternet wordt een modem op een coaxiale kabelaansluiting aangesloten om internetgegevens te verzenden naar de gebruiker.
BELANGRIJK: Voordat u uw router instelt op een kabelinternetverbinding, moet u controleren of uw computer online is door een Ethernet-kabel aan te sluiten op de modem. Zo niet, neem dan contact op met uw internetprovider.

Volg deze stappen om uw router in te stellen op een kabelinternetverbinding.
OPMERKING: Deze functie is alleen beschikbaar als u over een lokale verbinding met uw netwerk beschikt.
Stap 1:
Sluit een Ethernet-kabel van uw computer aan op een van de genummerde poorten aan de achterkant van de Linksys Smart Wi-Fi router.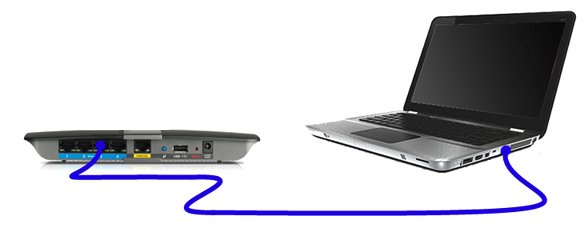 Stap 2:
Sluit de meegeleverde voedingsadapter aan op een stopcontact en de Linksys Smart Wi-Fi router.
SNELLE TIP: Controleer of het aan/uit-lampje effen brandt voordat u doorgaat met de volgende stap.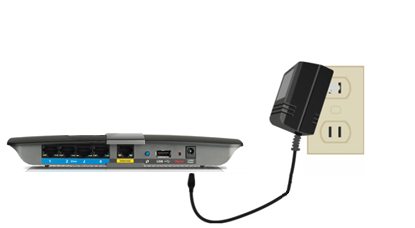 Stap 3:
Ga naar uw Linksys Smart Wi-Fi-account. Klik

hier

voor instructies. 
Stap 4:
Klik op Connectivity (Connectiviteit).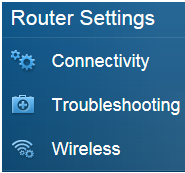 Stap 5:
Klik op het tabblad Internet Settings (Internetinstellingen). 
OPMERKING: Standaard is Type of Internet Connection (Type internetverbinding) ingesteld op Automatic Configuration – DHCP (Automatische configuratie – DHCP).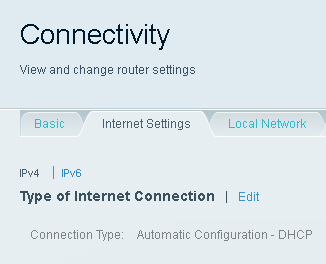 Stap 6:
Schakel het selectievakje Enabled (Ingeschakeld) in naast MAC Address Clone (MAC-adres klonen) en klik op Clone my PC's MAC (MAC-adres van mijn pc klonen).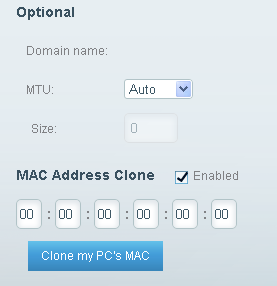 Stap 7:
Klik op de knop 

 (Toepassen) in de rechterbenedenhoek van het scherm.
Stap 8:
Klik in het pop-upvenster Applying Changes (Wijzigingen toepassen) op Ok.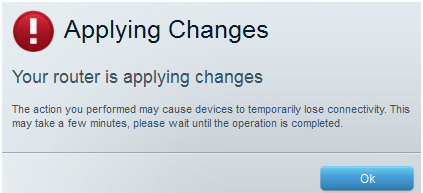 Stap 9:
Sluit de modem aan op de internetpoort van de Linksys Smart Wi-Fi router.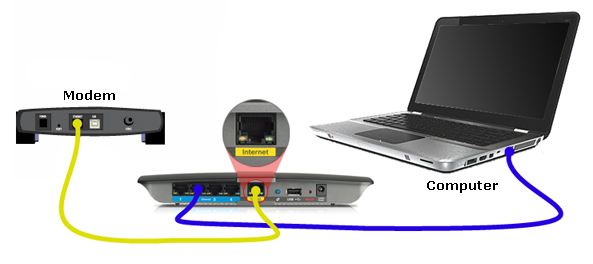 Uw internetverbinding moet nu actief zijn. U kunt nu doorgaan met het instellen en beveiligen van uw draadloze netwerk. Klik

hier

voor instructies.
Uw netwerk uitbreiden
 
U kunt ook het bereik van uw netwerk uitbreiden, vooral in situaties waarin dat nodig is. Dit is door het gebruik van andere netwerkapparaten van Linksys zoals extenders en powerline-adapters. 


Gerelateerde artikelen:
 
Verschillende manieren om uw Linksys draadloze router te installeren
De Linksys Smart Wi-Fi Router instellen via Smart Setup