Wi-Fi Protected Setup™ (WPS™) is een computerstandaard van de Wi-Fi Alliance™, die is ontworpen om het proces voor het instellen en het configureren van de beveiliging voor draadloze thuisnetwerken aanzienlijk eenvoudiger te maken.  De naam van uw draadloos netwerk (SSID) en WPA-beveiligingssleutel worden automatisch geconfigureerd, evenals de draadloze apparaten met WPS™-ondersteuning op uw thuisnetwerk.

De Linksys Smart Wi-Fi routers ondersteunen WPS, waarmee u met alleen maar één druk op de knop, of door een Pincode in te voeren, uw draadloze apparaten met WPS™-ondersteuning kunt verbinden met uw netwerk.  Via uw Linksys cloud account kunt u eenvoudig verbinding met uw draadloze thuisnetwerk maken met behulp van de WPS-functie van uw router.
Lees hieronder meer over het verbinden van uw draadloze apparaten via Linksys cloud account.
Stap 1:
Ga naar uw Linksys cloud account.  Klik

hier

voor instructies.
Stap 2:
Klik op Device List Tool (Lijst met apparaten).
Stap 3:
Klik in de rechterbovenhoek van de pagina Device List (Lijst met apparaten) op de knop Add a Device (Apparaat toevoegen). 

Stap 4:
Druk op de knop WPS.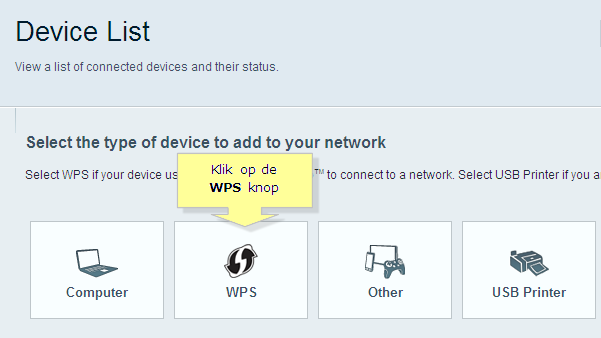 Stap 5:
Selecteer één (1) van de onderstaande opties afhankelijk van de WPS-verbindingsmethode die uw apparaat gebruikt:
Push Button (Drukknop) – Klik of druk op de knop WPS op uw apparaat en klik vervolgens op de knop WPS op deze pagina.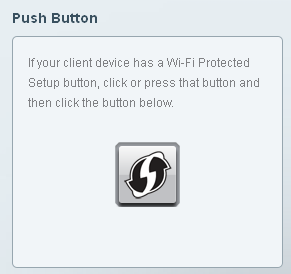 Device PIN (Pincode van apparaat) – Voer de Pincode in het tekstvak en klik vervolgens op Register (Registreren).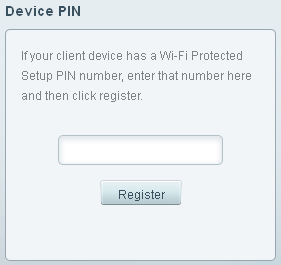 SNELLE TIP:  Als u deze functie wilt gebruiken, moet u weten wat de WPS Pincode van uw apparaat is.  U kunt de gebruikershandleiding raadplegen voor informatie over het tot stand brengen van een verbinding via WPS.
Router PIN (Pincode van router) – Voer het nummer in dat wordt weergegeven onder Router PIN (Pincode van router).

OPMERKING:  Als u om de pincode van de router wordt gevraagd, moet u direct alle stappen uitvoeren, zodat de verbinding niet wordt verbroken.  Als u te lang wacht tussen de verschillende stappen, kan er een time-out optreden en moet u wellicht opnieuw beginnen.
Als u verbinding wilt maken met een apparaat, raadpleegt u de handleiding bij het apparaat om te lezen hoe u het kunt verbinden met een draadloos netwerk.  Elk apparaat heeft een eigen verbindingsmethode, maar op de meeste apparaten kunt u het netwerk selecteren waarmee u verbinding wilt maken en een beveiligingssleutel of wachtwoord opgeven.
Meer apparaten toevoegen aan uw netwerk
 
Het verbinden van draadloze apparaten zoals smartphones, tablets, gameconsoles, camera's en draadloze printers met internet is aanzienlijk eenvoudiger gemaakt.  Klik op de volgende koppeling voor meer informatie over het verbinden van apparaten met uw thuisnetwerk.



PS4™




PS3™

Gerelateerde artikel:
Hoe uw draadloze apparaten aansluiten op uw netwerk met behulp van de Linksys cloud account