Linksys Smart Wi-Fi Account is een gratis service die wordt gebundeld met de nieuwe Linksys Smart Wi-Fi Routers.  Hiermee kunt u uw router-instellingen lokaal of op afstand via internet configureren.  Als u klaar bent met het instellen van de router, moet u een Linksys Smart Wi-Fi-account aanmaken die u moet activeren en aan uw router moet koppelen.

Als u echter het verificatie- of validatiebericht om uw account te activeren heeft verwijderd of niet heeft ontvangen, kunt u opnieuw een validatie-e-mail sturen om uw Linksys Smart Wi-Fi-account volledig te maken.  Om te leren hoe u dit doet, gaat u verder met de onderstaande stappen: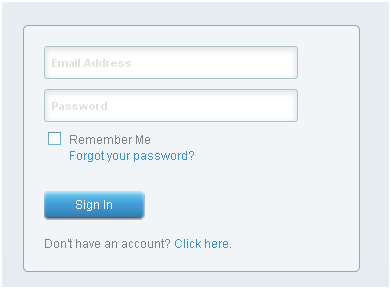 Stap 3:
Voer het Email Address (E-mailadres) in dat u heeft gebruikt om uw Linksys Smart Wi-Fi-account aan te maken en klik op Send instructions (Instructies verzenden).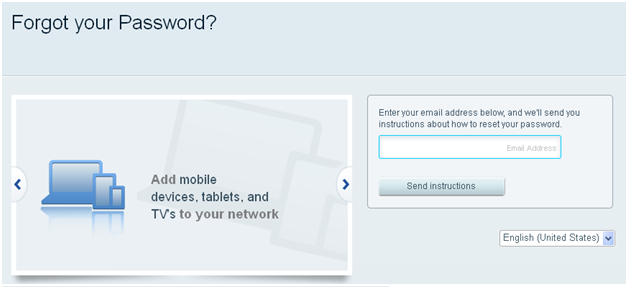 SNELLE TIP:  Als u een onjuist e-mailadres heeft ingevoerd, wordt dit bericht weergegeven: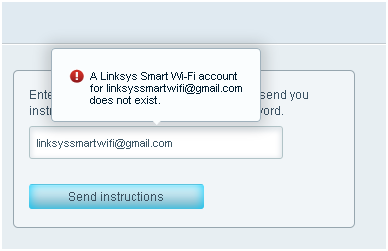 De Email Instructions have been sent (E-mailinstructies zijn verzonden), geeft aan dat het validatiebericht naar uw e-mail is verzonden.  U kunt nu doorgaan met het activeren en koppelen van uw account. Voor instructies klik

hier

.