Een Internet Protocol (IP) Address is een unieke ID van vier reeksen van getallen tussen 0 en 255, die worden gescheiden door drie punten.  Dit is vereist voor alle apparaten in het netwerk die verbinding maken met internet.  Het standaard IP-adres van een Linksys router is 192.168.1.1.
 
Waarom is dit nodig?
Het wijzigen van het IP-adres van uw router is nuttig in bepaalde scenario's, zoals het voorkomen van IP-adresconflicten tussen uw router en modem of als u uw router wilt verbinden met een andere router.  Een IP-adresconflict treedt op wanneer twee of meer apparaten in het netwerk hetzelfde IP-adres hebben, waardoor de internetverbinding wordt verbroken.
Volg onderstaande instructies om het IP-adres van een router te wijzigen.
Stap 1:
Open uw Linksys cloud account.  Klik

hier

voor instructies.
Stap 2:


Klik op Connectivity (Connectiviteit).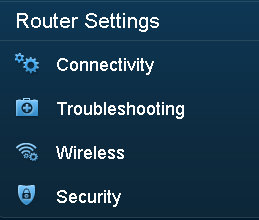 Stap 3:
Klik op het tabblad Local Network (Lokaal netwerk).

 
Stap 4:
Klik op Edit (Bewerken) naast Router Details (Routerdetails).
 

 
Stap 5:
Voer het gewenste IP-adres voor uw router in.
 
OPMERKING:  U kunt de volgende IP-adressen gebruiken voor uw router: 
10.0.0.0 tot 10.255.255.255
172.16.0.0 tot 172.31.255.255
192.168.0.0 tot 192.168.255.255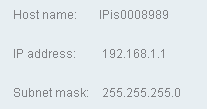 SNELLE TIP:  De Host name (Hostnaam) is de naam van de router terwijl het Subnet mask wordt gebruikt om een netwerk in subnetwerken te verdelen, zodat gegevens op de juiste wijze naar uw computers en apparaten kunnen worden verzonden.
 


Stap 6:
Wijzig onder DHCP Server (DHCP-server) de waarde voor Start IP address (Eerste IP-adres) in hetzelfde IP-adresbereik van uw router.  Het bereik kan tussen 2 en 254 liggen.
OPMERKING:  In dit scenario is het nieuwe IP-adres 192.168.5.1.  Daarom heeft Start IP address (Eerste IP-adres) nu de waarde 192.168.5.100.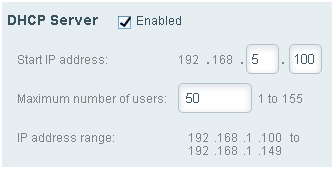 Stap 7:
Klik op de knop 

 (Toepassen) in de rechterbenedenhoek van de pagina.
 


Stap 8:
Klik in het pop-upvenster op Ok.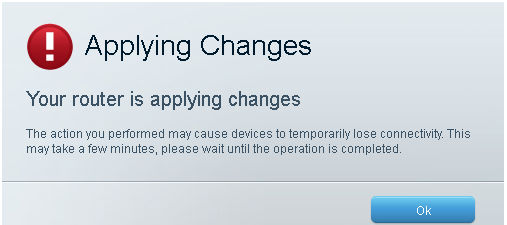 Stap 9:
Schakel uw router 30 seconden UIT en schakel het weer opnieuw IN. 
Uw router zal nu het nieuwe IP-adres hebben.  U heeft dit IP-adres voortaan nodig om verbinding met uw router te maken.