Een IP-adres (Internet Protocol) is een unieke ID van vier (4) getallen tussen 0 en 255, die worden gescheiden door drie (3) puntjes.  Dit is vereist voor alle apparaten in het netwerk die verbinding maken met internet.

Een statisch IP-adres is een vast IP-adres dat is geconfigureerd in de instellingen van een computer of router.  Voor sommige internetproviders (ISP) moet u bepaalde getallen in de TCP/IP-instellingen van uw computer invoeren om online te gaan met de modem.  Dit zijn dezelfde getallen die u nodig heeft om een statische IP-account te configureren via de webgebaseerde opstartpagina voor uw router.
BELANGRIJK:  Voordat u een statisch IP-adres instelt op uw router, moet u de volgende informatie hebben ontvangen van uw ISP:
Internet IP-adres

Subnetmasker

Standaardgateway

DNS (Domain Name Server)
Met deze instellingen kan uw computer online gaan als deze is verbonden met de modem.  Neem contact op met uw ISP als u niet online kunt gaan.  U kunt ook met het type internetverbindingen die u gebruikt, verifiëren.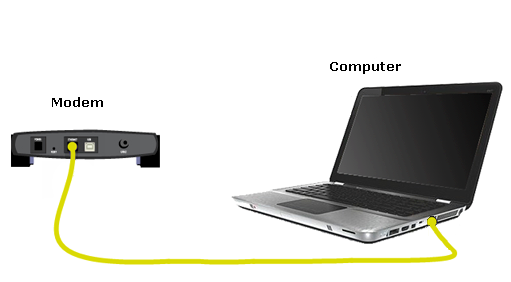 Volg deze stappen om uw router in te stellen op een statisch IP-adres.
OPMERKING:  Deze functie is alleen beschikbaar als u over een lokale verbinding met uw netwerk beschikt.
Stap 1:
Sluit de modem aan op de internetpoort van de Linksys Smart Wi-Fi Router.

Stap 2:
Sluit een Ethernet-kabel vanaf uw computer aan op één van de genummerde poorten aan de achterkant van de router.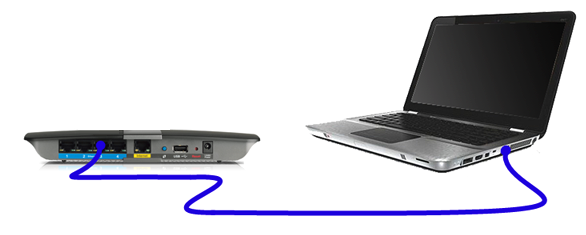 OPMERKING:  Uw configuratie moet er als volgt uitzien.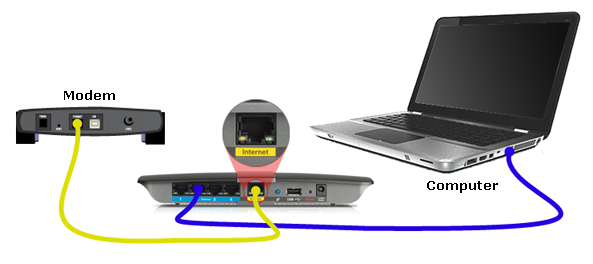 Stap 3:
Sluit de meegeleverde stroomadapter aan op een stopcontact en de Linksys Smart Wi-Fi router.
SNELLE TIP:  Controleer of het aan/uit-lampje effen brandt voordat u doorgaat met de volgende stap.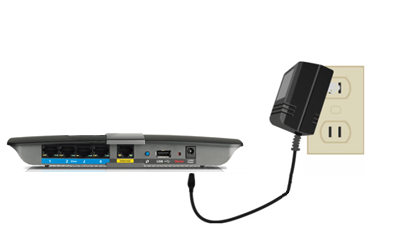 Stap 4:
Open uw webbrowser en typ "192.168.1.1"in de adresbalk.  Druk op [Enter].
OPMERKING:  In dit voorbeeld gebruiken we Internet Explorer als webbrowser.


Stap 5:
Er verschijnt een bericht om toegang tot de router te verkrijgen.  Typ "admin" in het veld Router Password (Routerwachtwoord) en klik op Log In (Aanmelden).
OPMERKING:  Als u het routerwachtwoord heeft gewijzigd, voer dan het nieuwe wachtwoord in.  Als u uw router wachtwoord bent vergeten, klik

hier

om te leren hoe u het kunt ophalen.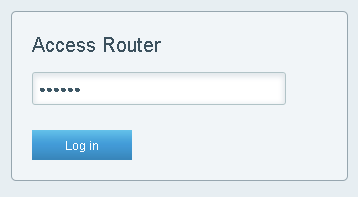 Stap 6:
U ontvangt een bericht met de tekst The router is not set up (De router is niet ingesteld).  Schakel het selectievakje in naast I understand that my network is currently open and not secure. I would like to use Linksys Smart Wi-Fi to configure my router's security settings. (Ik begrijp dat mijn netwerk momenteel open en onbeveiligd is.  Ik wil Linksys Smart Wi-Fi gebruiken om de beveiligingsinstellingen van mijn router te configureren.)  Klik vervolgens op Continue (Doorgaan).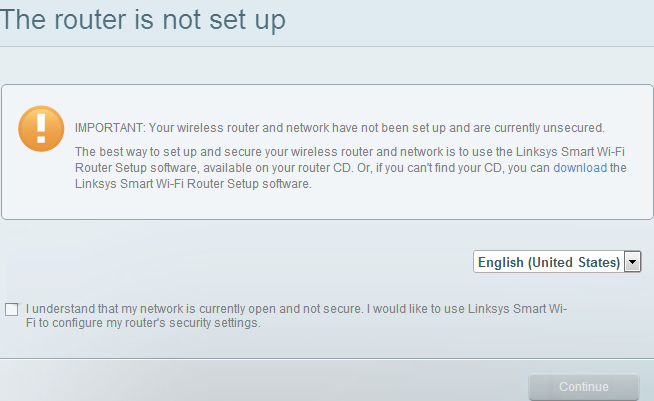 Stap 7:
Klik op Connectivity (Connectiviteit).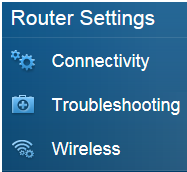 Stap 8:
Klik op het tabblad Internet Settings (Internetinstellingen) en klik vervolgens op de koppeling Edit (Bewerken) naast Type of Internet Connection (Type internetverbinding).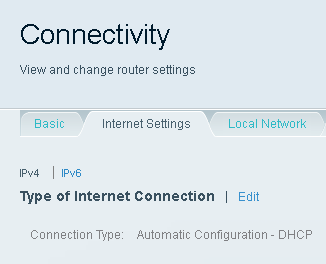 Stap 9:
Selecteer Static IP (Statisch IP) in het vervolgkeuzemenu Connection Type (Verbindingstype).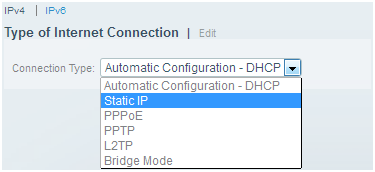 Stap 10: 
Voer de vereiste gegevens in die u heeft ontvangen van uw internetprovider.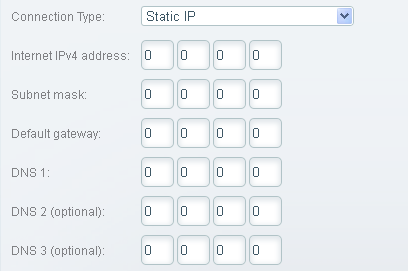 Stap 11:
Klik op de knop 

 in de rechterbenedenhoek van de pagina.
Stap 12:
Klik in het pop-upvenster Applying Changes (Wijzigingen toepassen) op OK.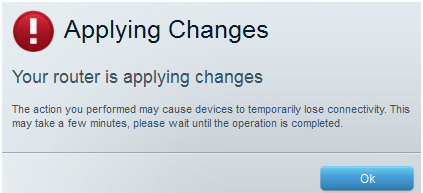 Stap 13:
Schakel uw Linksys Smart Wi-Fi Router voor 30 seconden UIT.
OPMERKING:  Uw internetverbinding moet nu actief zijn wanneer uw router AAN staat.  U ontvangt het bericht dat de internetverbinding is hersteld en dat u uw Linksys cloud account kunt gebruiken.
Stap 14:
Klik op Yes (Ja) en koppel uw router aan uw Linksys cloud account.  Als u instructies nodig heeft voor de aanmelding bij uw Linksys cloud account, klikt u

hier

.