Het internet-IP-adres is het openbare IP-adres dat u ontvangt van uw internetprovider (ISP).  U kunt dit adres vinden via de widget Troubleshooting (Problemen oplossen) van Linksys Smart Wi-Fi.

Waarom moet u het internet-IP-adres controleren?

Het is met name belangrijk om het internet-IP-adres van uw router te controleren bij het hosten van games, het chatten via een peer-to-peer-verbinding, het delen van bestanden, het houden van videovergaderingen en het oplossen van problemen met uw ISP.

Stap 1:
Open een webbrowser en ga naar uw Linksys cloudccount.  Voor meer informatie klikt u

hier

.
Stap 2:
Klik in het navigatievenster onder Router Settings (Routerinstellingen) op Troubleshooting (Problemen oplossen).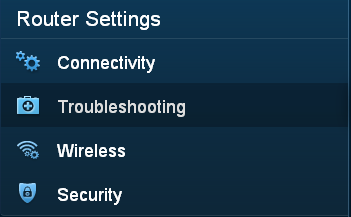 Stap 3:
Klik op het tabblad Diagnostics (Diagnose).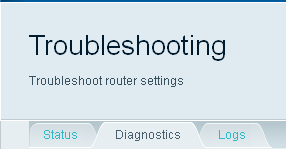 Stap 4:
Zoek het IPv4- of IPv6-adres onder het gedeelte Internet Address (Internetadres).
OPMERKING:  In dit voorbeeld is het internet-IP-adres in het veld IPv4 192.168.7.111.  Als u dit IP-adres wilt vrijgeven en opnieuw wilt toewijzen, klikt u op Release and Renew (Vrijgeven en vernieuwen).  Met deze optie kunt u uw internetadres vernieuwen of een nieuwe reeks getallen ontvangen.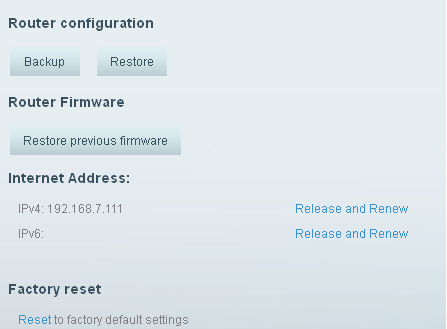 Uw netwerk uitbreiden

U kunt niet alleen de geavanceerde functies van uw Linksys Wi-Fi Router instellen maar ook het bereik van uw draadloze signaal vergroten om moeilijk bereikbare gebieden in uw huis te bestrijken en eventueel aanvullende apparaten te verbinden (zowel bedrade als draadloze) voor games of entertainment.  Klik op de onderstaande links voor meer informatie over deze nieuwe producten.