If you're encountering problems with your Linksys network adapter, you must have installed an old or incorrect driver.  To resolve this, you can uninstall your existing driver and reinstall an updated one.  You can reinstall it by performing the following troubleshooting steps:
i.  Uninstalling the previous drivers
ii. Reinstalling the updated drivers
NOTE:  If your computer is running on Windows Vista® or Windows® 7, click here for instructions.

You can find the list of downloadable files for Linksys devices by clicking here.
Uninstalling the previous drivers
Step 1:
On the Start Screen, right-click the lower left portion to open the shortcut list and click Device Manager.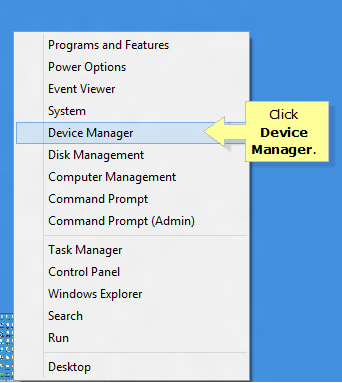 Step 2:
Look for Network adapters and click on the Flag

button to expand.  Right-click on the Linksys adapter and click Uninstall.
NOTE:  In this example, the Linksys AE3000 is used.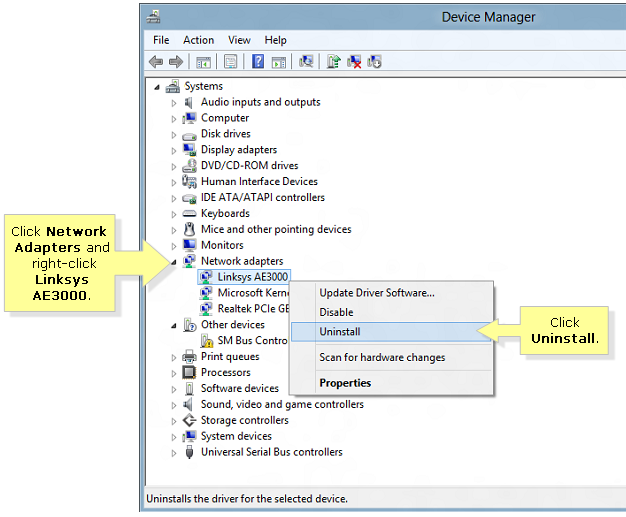 Step 3:
On the Confirm Device Uninstall window, check Delete the driver software for this device.  Then click OK.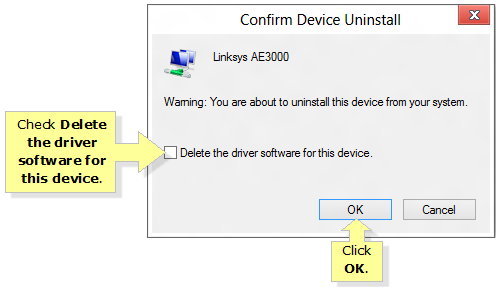 Reinstalling the updated drivers
To reinstall your network adapter, use the driver downloaded from the Linksys Support Site.  For more instructions, click here.
After reinstalling the driver, restart your computer and check if the driver is properly installed through the Device Manager.


Related Article:

Manually installing the Linksys adapter