Your Valet Hotspot comes with an Easy Setup Key that allows you to easily install your wireless home network.  This article will guide you in setting up your Valet Hotspot using the Linksys Connect software that's preloaded to your Easy Setup Key.
NOTE:  Valet is currently available in the U.S. and Canada only.
To start installing your Valet Hotspot, follow these steps:
Step 1:
Insert the Easy Setup Key that comes with your Valet Hotspot to your computer's USB port and double-click Computer on your Desktop.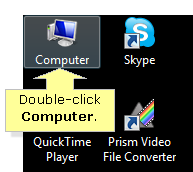 Step 2:
Double-click the Connect drive under the Devices with Removable Storage category.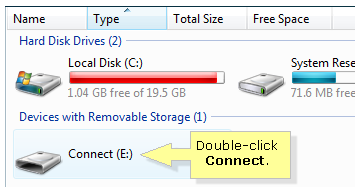 Step 3:
Double-click on Connect to start the setup.

Step 4:
A window will appear saying that the Valet is being connected.  At this point, connect one end of the Ethernet cable that came with your Valet Hotspot to one of its blue Ethernet ports and plug the other end to your computer.
NOTE:  The Valet Hotspot should be powered ON and it should also be connected to your Internet Service Provider's modem.  To learn more on setting up your Valet or Valet Plus for the first time, click here.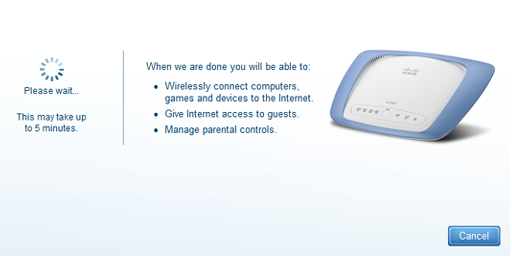 Step 5:
A window saying that your Valet Hotspot has been successfully installed should now appear.  Click OK to proceed.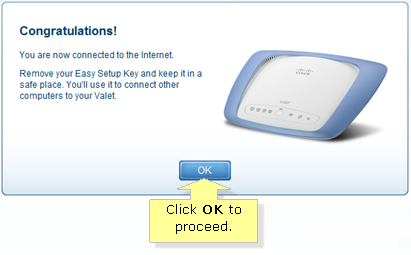 Step 6:
You will then be taken to the main Linksys Connect page.  To personalize your wireless network settings, click on Valet settings.  Otherwise, click Close to exit the setup.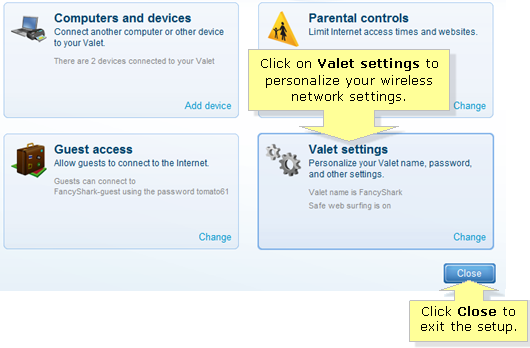 Step 7:
Under Personalize, click Change.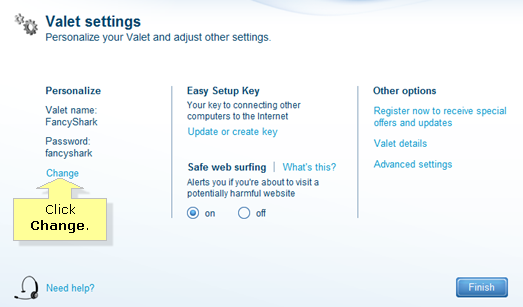 Step 8:
The Changing Valet name and password window will then appear.  Click Yes.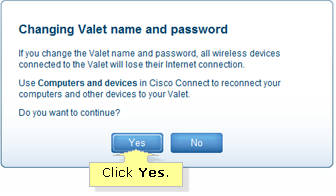 Step 9:
Enter your preferred wireless network name and password under the Valet name and Password fields, respectively.  Click Change when you're done.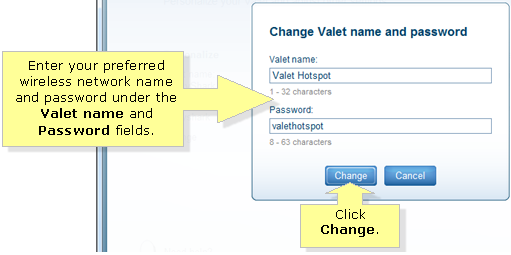 Step 10:
A window saying that the Easy Setup Key has been updated will now appear.  Click Close.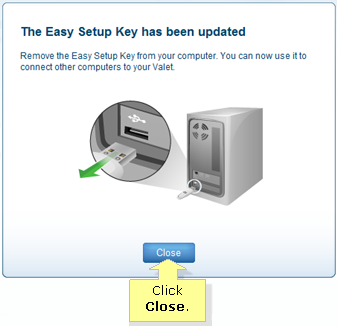 Step 11:
You should then be able to see your personalized Valet name and Password in the Valet settings window.  Click Finish.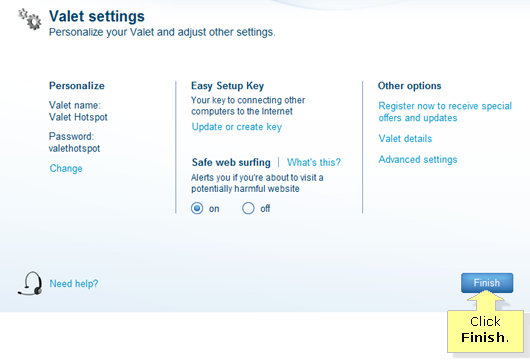 Step 12:
Once you're back to the main Linksys Connect page, click Close.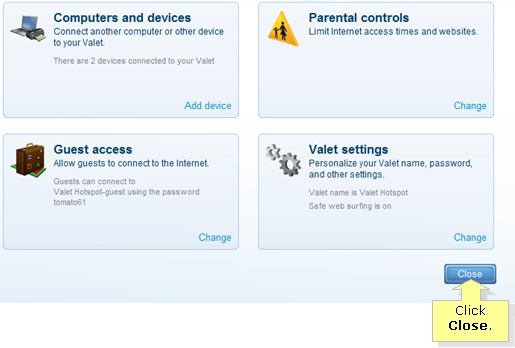 Your Valet Hotspot is now set up using the Linksys Connect software.
NOTE:  If your software setup is different from the images shown above, your Valet Hotspot may have an updated software version.  For more information, click here.