The Powerline AV Utility is used to set up security for the Powerline Fast Ethernet adapters and upgrade their firmware.
To install the utility on your Mac® computer, follow the instructions below.
Step 1:
Insert the Linksys Setup CD into your CD-ROM drive.
QUICK TIP:  If you do not have the Setup CD, you can download the utility from the product's support page at Linksys Support Site.  For more instructions, click here.
Step 2:
Double-click the Setup CD icon on the desktop to extract the WireConf PLC v1.0.0.0.pkg installer.  Double-click the extracted file to run the installer.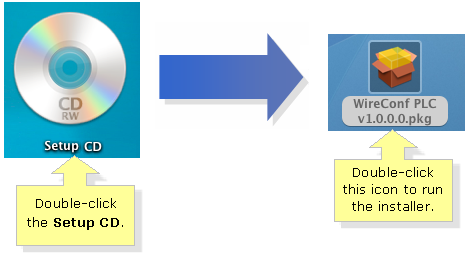 Step 3:
On the installer's Introduction page, click Continue.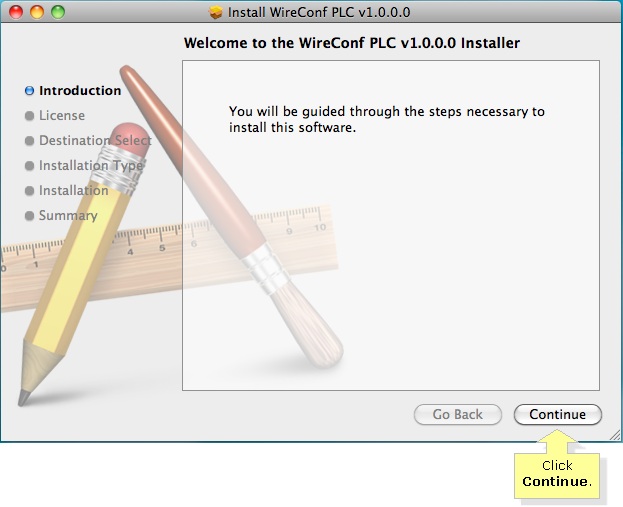 Step 4:
Read the Software License Agreement and click Continue.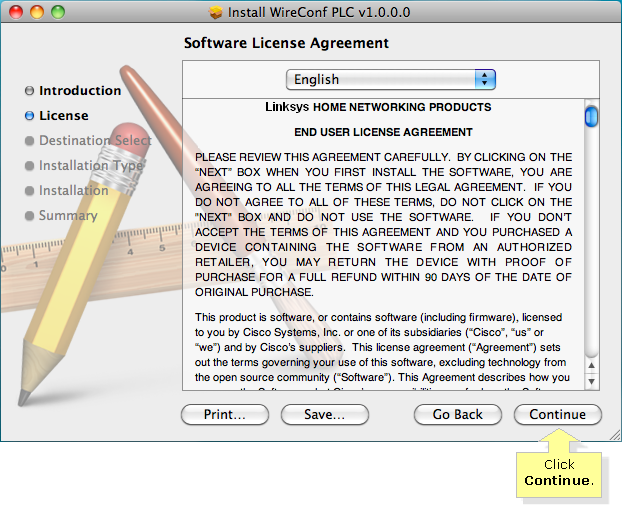 Step 5:
Click Agree.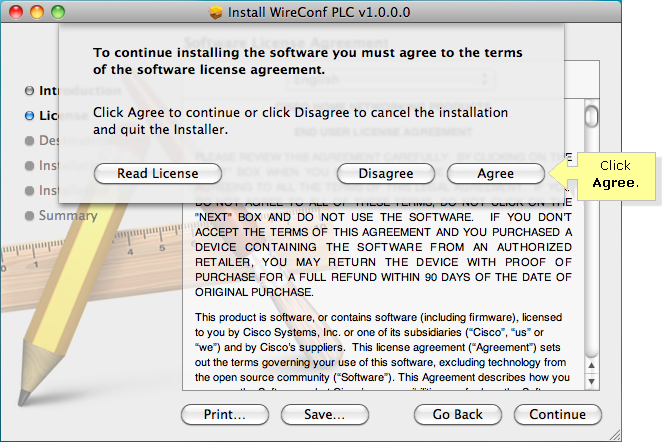 Step 6:
You will be informed on the amount of space the utility needs and on what hard drive it will be installed.  Click Install.
NOTE:  You can click on Change Install Location… if you want to change the location where the software will be installed.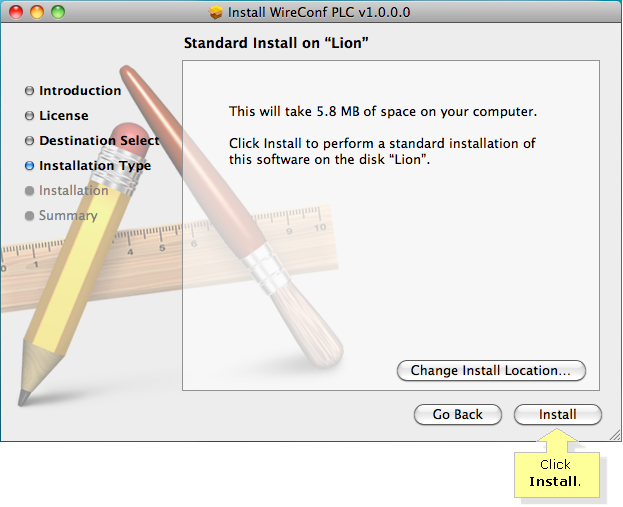 Step 7:
You will be asked for your computer's name and password.  Enter the necessary information in the fields provided and click OK.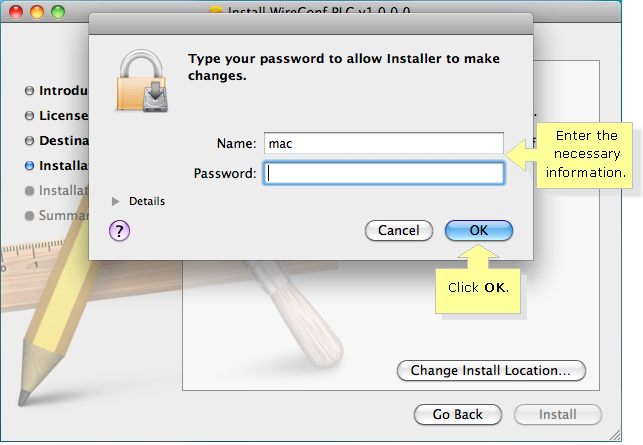 Step 8:
You will be then informed that the installation is complete.  Click Close to finish the installation.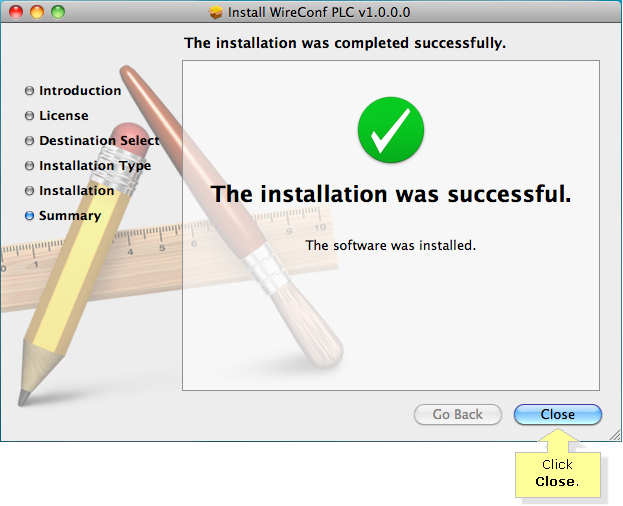 You have now successfully installed the Powerline AV Utility.
QUICK TIP:  To access the configuration utility, go to the Hard Drive device > Applications > WireConf.