Router's Front Panel and LEDs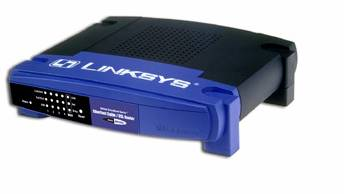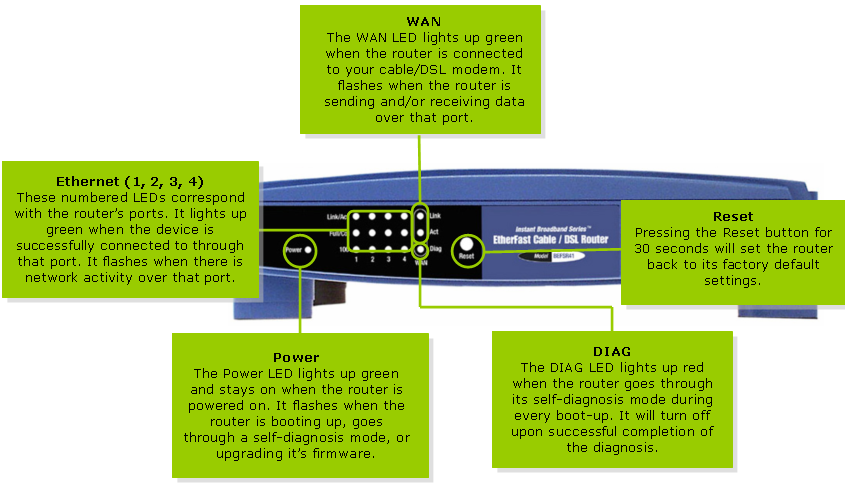 NOTE:  If the DIAG LED stays lit after some time, you might need to reflash the firmware of your router.  Click here for instructions on how to upgrade the firmware.
Router's Back Panel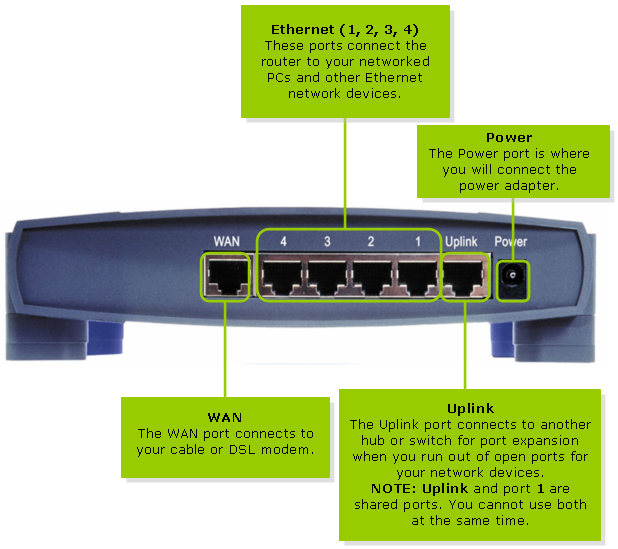 Features:
Connects to a Broadband modem and a 10/100 Ethernet backbone.

Supports Universal Plug and Play (UPnP).

Connects up to 253 computers to the Internet with just one WAN IP Address to access the Internet over your entire network.

Configurable through your networked computers' Web browser.

Supports single-session Internet Protocol Security (IPSec) and Point-to-Point Tunneling Protocol (PPTP) Passthrough for Virtual Private Network (VPN).

Administers and upgrades the router remotely over the Internet.

Internal 4-port switch dramatically speeds up your gaming and multimedia connections.

Configurable as a Dynamic Host Configuration Protocol (DHCP) server on your network.

Administrators can set up Port Filtering, Port Range Forwarding, MAC Address Filtering, Demilitarized Zone (DMZ) hosting, and much more.