Wireless Bridge's Front Panel and LEDs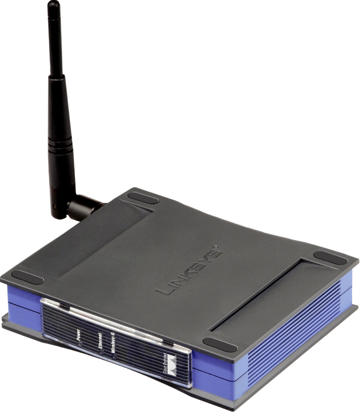 Power - The Power LED lights green when the wireless bridge is powered ON.
 
Wireless-G - The LED lights up green when the bridge has an active connection. 
 
Ethernet - The Ethernet LED lights up green when there is a connection to the wired network.
 
NOTE:  The LED for the Wireless-G and Ethernet will flash when there is a network activity.
 
Wireless Bridge's Back Panel

RESET - Pressing the RESET button for 30 seconds will set the wireless bridge to its factory default settings.
 
LAN - The LAN connects the Ethernet network cable.
 
Power - The Power port is where you will connect the power adapter.

Features:
Operates in the 2.4 GHz frequency spectrum with throughput of up to 54 Mbps

Complies with IEEE 802.11g standard, and backwards compatible with IEEE 802.11b products

Supports Wi-Fi Protected Access (WPA) Security, 64/ 128-bit Wired Equivalency Protection (WEP) Encryption

Installs in minutes with easy-house Setup Wizard

Has a built-in web user interface for easy configuration from any web browser

Supports Power over Ethernet for easy deployment

Equipped with one 10/100 auto-crossover (MDI/MDI-X) port
NOTE:  The Linksys Wireless Ethernet Bridge, WET54G has been discontinued.  However, you may take advantage of the latest Wireless-N Dual Band Range Extender, RE2000.  To learn more, click here.