Setting up application services for
web (HTTP)
,
email (SMTP)
,
DNS
, and
FTP
is easy with the Linksys Gigabit VPN Router.  This article will guide you on how to setup application services on your router. 
Step 1:
Access the router's web-based setup page.  To learn how, click
here
. 
Step 2:
Click
Configuration > Setup > Forwarding
.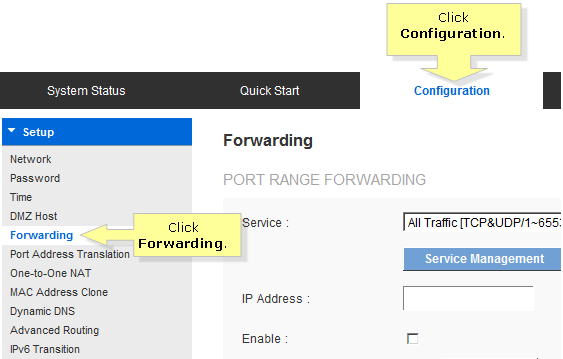 Step 3:
Select the Service for the type of server you want to set up and enter the IP Address that is assigned to your server.
 
NOTE:  In this example we used HTTP port 80 to add a web server to the network and 192.168.1.78 as the IP address of the web server.
 

 
Step 4:
Click the Enable check box and then click Add to list.

NOTE:  If you want to remove the service that was previously added click Delete.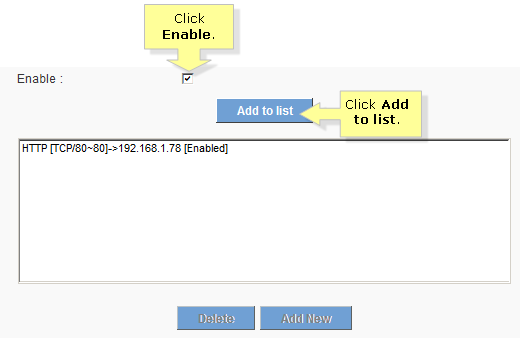 Step 5:
Click the

 button.
You have now successfully set up your server on the Linksys Gigabit VPN Router.