text.skipToContent
text.skipToNavigation
What is Seamless Roaming?
Seamless Roaming
allows your supported devices to roam between a supported Linksys Max-Stream router and range extender products (make sure that the latest firmware is installed with Seamless Roaming support).  Seamless Roaming guarantees no dropped calls for Voice over IP (VoIP) applications such as FaceTime® or Skype™.
Compatibility
Seamless Roaming supports, but is not limited to, the devices listed below:
What other Linksys products support Seamless Roaming?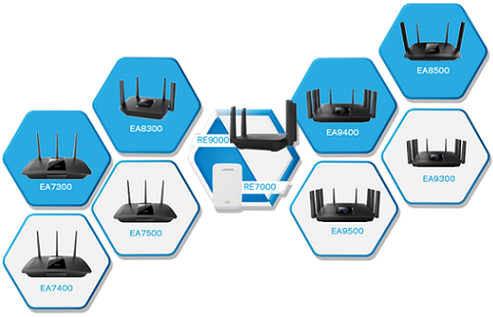 Guidelines when using Seamless Roaming on your Linksys device
In order for Seamless Roaming to work properly, you must take note of the following:
The client device must also support Seamless Roaming (ex. for Android™ devices, the option is called

Wi-Fi Roaming

).  Check your device's manufacturer to make sure that this option is enabled. 

Seamless Roaming works between Wi-Fi to Wi-Fi only and not 4G to Wi-Fi when using a mobile device.
NOTE:  Only WPA2™ or WPA2/WPA™ Mixed Mode is supported.
Was this support article useful?
Additional Support Questions?