The
Linksys unmanaged switch
offers a quick and easy solution to extend your office network with a plug-and-play installation.  It has built-in full-duplex 10/100/1000 switch to connect your wired Ethernet devices together at up to Gigabit speeds.  It also features auto-sensing ports which automatically optimize the speed for each connected device. 
This article will show you how to set up the Linksys unmanaged switch. 
Step 1:
Plug one end of the power adapter to your switch then the other end to a working power source.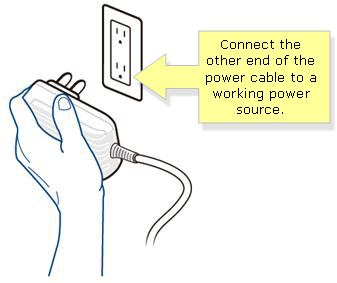 Step 2:
Use an Ethernet cable to connect your router / network device to the switch.